Counter-Strike: Global Offensive (CS:GO) is a multiplayer video game of the first-person shooter type, developed by Hidden Path Entertainment and the Valve Corporation. Released in 2012, it is the fourth game in the Counter-Strike series.
Upon release, CS:GO was met with generally positive reviews, especially concerning its overall gameplay, although quite a few of the reviewers who tried out the game on both console and PC reported that there were rather notable differences between the two versions.
Among the CS fans, many expressed an appreciation for the game's faithfulness to the previous three games in the Counter-Strike series.
Originally launched as a retail product, Counter-Strike: Global Offensive was turned into a free-to-play game in December 2018.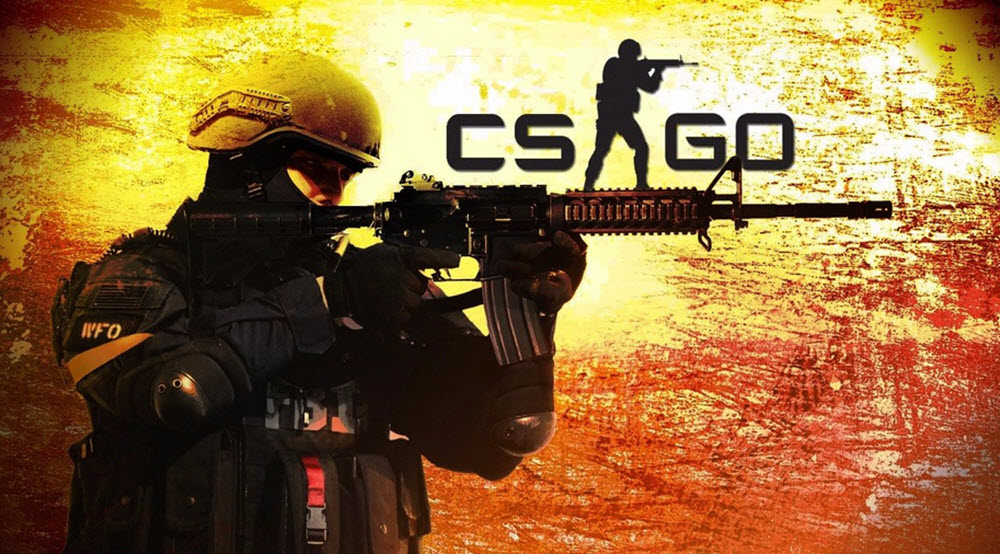 Platforms
| | |
| --- | --- |
| Release | Platform |
| August 2012 | Microsoft Windows |
| August 2012 | OS X |
| August 2012 | Xbox 360 |
| August 2012 | PlayStation 3 |
| September 2014 | Linux |
Playing CS:GO – the basics
Two teams – known as the Terrorists and the Counter-Terrorists – fight each other.
Each team wants to eliminate the other team, while avoiding being eliminated themselves. Also, there are separate objectives to complete throughout the game.
The Terrorist team must either plant the bomb or keep the hostages (depending on game mode). The Counter-Terrorist team must either prevent the bomb from being planted, defuse the bomb, or save the hostages.
All in all, there are eight different standard game modes to chose from, each with its own specific characteristics.
Servers
Players can either play on Valve's dedicated servers, or host games on their own servers which allow for custom maps and game modes. Global Offensive is in charge of the matchmaking support.
Short facts
Developers
Hidden Path Entertainment

Valve Corporation

Publisher
Valve Corporation
Composer
Mike Morasky
Engine
Source
E-sport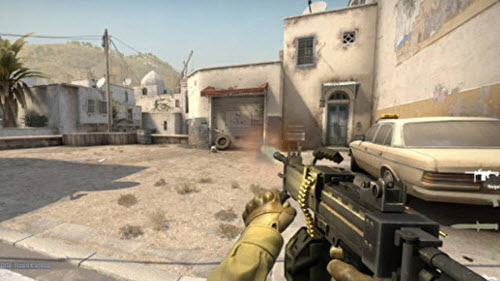 Counter-Strike: Global Offensive has a huge competitive scene, including plenty of tournaments sponsored or co-sponsored by the Valve Cooperation. There are also independent events arranged by third-party organizations.
CS: GO is a popular spectator sport, with companies such as Turner Broadcasting and WME/IMG having televised some of the top-tier games since 2017. The ELEAGUE Major 2017 took place in Fox Theatre and was broadcast on the US cable television network TBS.
In August 2018, Turner announced the programs ELEAGUE's Esports 101: CSGO and ELEAGUE CS:GO Premier 2018's docu-series.
Counter-Strike: Global Offensive Major Championships
Commonly known as Majors, these are eSports tournaments sponsored by Valve. The inagrual one took place in Jönköping, Sweden in 2003, hosted by DreamHack, and had 250,000 USD in its prize pool. Six CS-teams were directly invited, six others qualified based on previous tournament results, and four were admitted through direct qualifiers, brining the total number of teams up to 16.
Since then, the Major circuit has expanded a lot and the prize pools have grown bigger. Today, the Majors are generally accepted as the most important and prestigious event for CS: GO. The first CS:GO prize pool to have 1 million USD in it was for the MLG Columbus 2016 event.
Trade union
In October 2015, a trade union was founded by a number of professional eSports organizations with Counter-Strike teams.
In a public letter signed by Alexander Kokhanovsky, CEO of Natus Vincere, the trade union spelled out several requirements that major CS events now needed to fulfil if they wanted unionised teams to participate. One of the demands was a prize pool of a minimum of 75,000 USD for CS:GO.
Examples of unionised teams:
Natus Vincere
Team Liquid
Titan
Ninjas in Pyjamas
Team SoloMid
Team EnVyUs
Counter Logic Gaming
Cloud9
Virtus.pro
Fnatic
Gambling on the outcome of CS:GO matches
Betting on skins
After the CS: GO Arms Deal update in August 2013, buying and selling skins became a rather widespread practise, and rare or otherwise highly desirable skins could fetch large sums.
A number of specialized skin trading sites (enabled by the Steamworks API) popped up, and some of them offered a gambling functionality where visitors could wager money on how a professional match involving a specific skin would end.
In the summer of 2016, two lawsuits were filed against such gambling sites and against Valve, stating that these practises encouraged underage gambling. Several of the sites shut down as Valve took steps to prevent them from using Steamworks for gambling purposes.
Match fixing issues
The first large match fixing scandal for CS:GO rose to the surface in 2014, when it was unveiled that the team iBuyPower had willingly lost a match to NetCodeGuides.com. The iBuyPower was banned by Valve and are still banned from playing in Majors, although ESL allows them to participate in ESL events since 2017.
Are loot boxes gambling?
In the summer 2018, controversy arose regarding loot boxes in games, including CS:GO loot boxes, as they could be seen as a type of gambling. In July 2018, the Valve Cooperation responded by disabling the opening of loot boxes in Belgium and the Netherlands to avoid getting into trouble with the gambling laws of those two countries.