Welcome to esporthound.com, a website about eSport and eSport betting. Esports are becoming ever more popular, and many eSport events now attract millions of viewers. Top players are huge stars that make a lot of money. Many eSport have large prize pools on the pro level. An example of this is fortnite. The developer Epic has dedicated USD 100 million in prizes in professional tournaments during 2018 and 2019. Many fortnite tournaments allow you to win USD 500 000 or even more.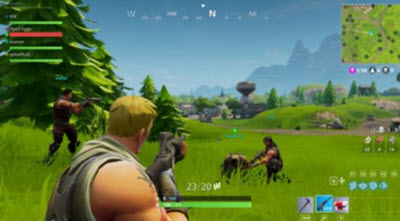 Many star players make money both from taking part in professional games and from streaming their games to millions of followers. Several players have more than 10 million subscribers on Youtube.
Most games that have become eSports are either first-person shooters or MOBA games. Hearthstone is an exception from this rule. Hearthstone is a card game that despite this have become a popular eSport.
Examples of popular first-person shooters include Counter Strike: Global Offensive, PlayerUnknowns Battlegrounds (PUBG) and Fortnite. Popular MOBAobe games include DOTA 2. MOBA games are particularly popular in Asia and most pro teams are based in South Korea (but contains players from different countries).
Considering how popular eSport have become it should come as no surprise that eSport betting has become more popular. More and more regular sports books and casinos allow you to bet money on eSport events.
Betting on eSport can be a great way to make eSport even more exciting to watch, and it can be a great way to share the potential victory of your favorite player since you will win money if they win. It is imperative not to bet too much money and never to gamble using money you can not afford to lose.
Betting on eSport is fun when done in moderation but can become a very costly hobby if you start to gamble a lot.
Where to bet on eSport
A number of well-established betting companies have started to offer eSport betting. More are bound to follow suit. The selection of events to bet on is usually rather small on most traditional betting sites but this is bound to change in the coming years. At least if eSport fans start betting more.
Betting on an established site brings with it many benefits. They are often very well managed, and you know that they follow the rules, that your money is safe and that they won't cheat you. Another benefit is that many of the traditional sites don't know that much about eSport and sometimes offer very generous odds because they do not know how to set the odds correctly. Examples of traditional betting sites that offer eSports betting include Bethard, Betway and Bet365. All of these betting sites will also allow you to play on other sports and in large casinos. Many other casinos are working hard to be able to offer eSport betting soon.  An example of this is that LeoVegas group recently purchased pixel.bet to be able to expand into the eSport market.
There are also newer betting companies that specialize in eSport betting. One example of this is eSportsbetting.com. They got a relatively large selection of eSport event that you can bet on. They also offer you to bet on regular sport. They feature a well-managed casino. One benefit with eSportBetting.com is that you can use CS:GO skins to deposit money to your account. How much money you get for your skin depends on what skin you want to deposit. The site is somewhat new, so it has not been able to establish a reputation on the market yet. They are licensed by the Malta gaming authority. This indicates that they should be an honest, reliable broker. Another good option if you prefer a broker specializing in eSports betting is Arcade bet.
My recommendation is that you register with several different betting sites. Both specialized eSport gambling sites and more general sites. By having several accounts, you can make sure always to place your bets where you get the best odds.
Esport betting bonus
May betting sites offer you a bonus or a risk-free bet when you first register. This bonus can be a welcome addition to your bankroll, but it is crucial that you understand the rules and requirements that you agree to when you accept the bonus. You will usually have to meet a wager requirement before you are allowed to withdraw any money. Your money is locked in your betting account until you fulfill the betting requirement. Do not accept any bonus if you want to be able to withdraw your money at any time.
Do not choose a betting site based on the size of their bonus. Choose the best site and be happy with the bonus they offer you even if it is smaller than some other bonuses.